Become AirBnB & VRBO Host:
Flathead Lake Vacation Rentals For Sale

Flathead Lake is one of the most recognized destinations in the country, and is the largest natural freshwater lake west of the Mississippi. Featuring over 200 square miles of water and over 185 miles of shoreline, this lake offers endless opportunities for adventure, and there are 13 public access sites to the lake. Because of these unique features, and the fact that it's surrounded by some of the most beautiful Montana landscapes, Flathead Lake's vacation rentals attract visitors from across the world every year. Many of these visitors look for vacation rental homes on sites like Airbnb and VRBO, and this presents fantastic investment potential for people looking at Flathead Lake vacation rentals for sale.
If you want to set yourself up for long-term financial success, the real estate market is the place to be. And for those who love flexibility, looking for a house with rental potential is the best choice of all. Whether you are searching for a vacation home yourself, your second property, or you're expanding into vacation rental properties for some extra income, now is the time to buy. The market demand in the Flathead Valley has increased in the past few years, and is expected to continue growing. People are looking for the best vacation rentals for sale in Flathead Lake right now, so don't miss out!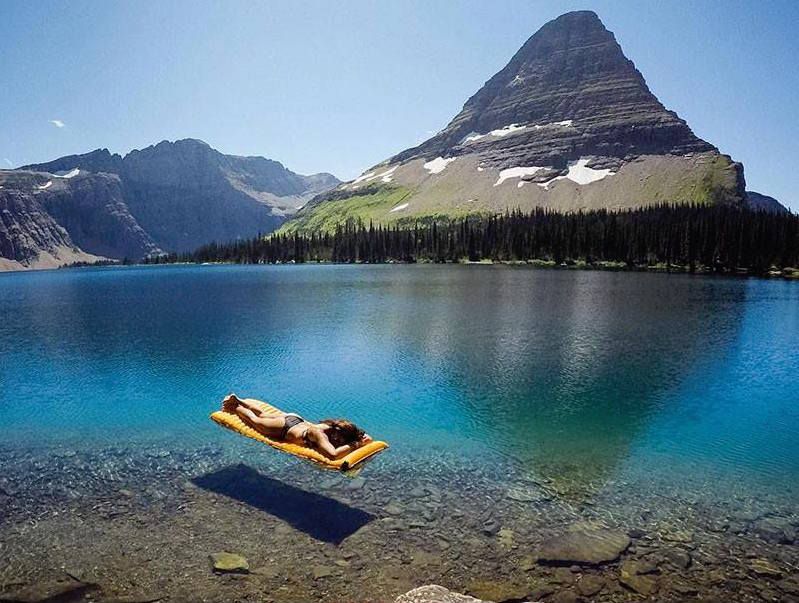 Become AirBnB or VRBO Host at Flathead Lake
When you purchase a home for the purpose of renting it out, the process is easy. There are many wonderful Montana realtors like those here at Performance Real Estate who can help you find the ideal spot that will be accessible to visitors, close to main attractions, and easy to maintain. A vacation home or cabin on the lake will always be in demand here in the Flathead Lake area. Airbnb and VRBO will allow you to make money on the property as it increases in value. And when you're not hosting AirBnB guests in your Flathead Lake vacation rental home, you can stay in it yourself or lend it to friends and family. It's a great decision, no matter how you look at it.
Ready to start shopping for your vacation rental home in Flathead Lake? To become an AirBnB or VRBO host today, get in touch with us at Performance Real Estate today!