Best Fishing Spots in Montana
The crystal waters and shimmering shores of Montana's Flathead Lake draw in thousands of fishing enthusiasts yearly. If you are looking for the best fishing spots in Montana, look no further than this sprawling lake—the largest natural freshwater lake west of the Mississippi. Located just 40 miles south of Glacier National Park, this lake is deep and its waters crisp and clear. It's ideal for any angler searching for their next big catch. Dozens of different types of fish call this lake home, including lake trout, rainbow trout, yellow perch, whitefish, kokanee salmon, and bull trout, some over three feet in length!
Montana's Flathead Lake region sees beautiful weather for much of the year, with expansive blue skies and sun. And the lake itself? It's just over 370 feet deep in some areas, with over 200 square miles of water and 185 miles of shoreline ready for you to explore. It is a complex and thriving ecosystem, and fishers play a vital role in maintaining the balance of this habitat. Keep in mind there are some catch-and-release restrictions in place for Flathead Lake, so it's a great idea to brush up on the species of fish you're allowed to take and those you're not. Local wildlife authorities are happy to work with people like you, to help protect the lake against invasive species while allowing populations of native fish to flourish.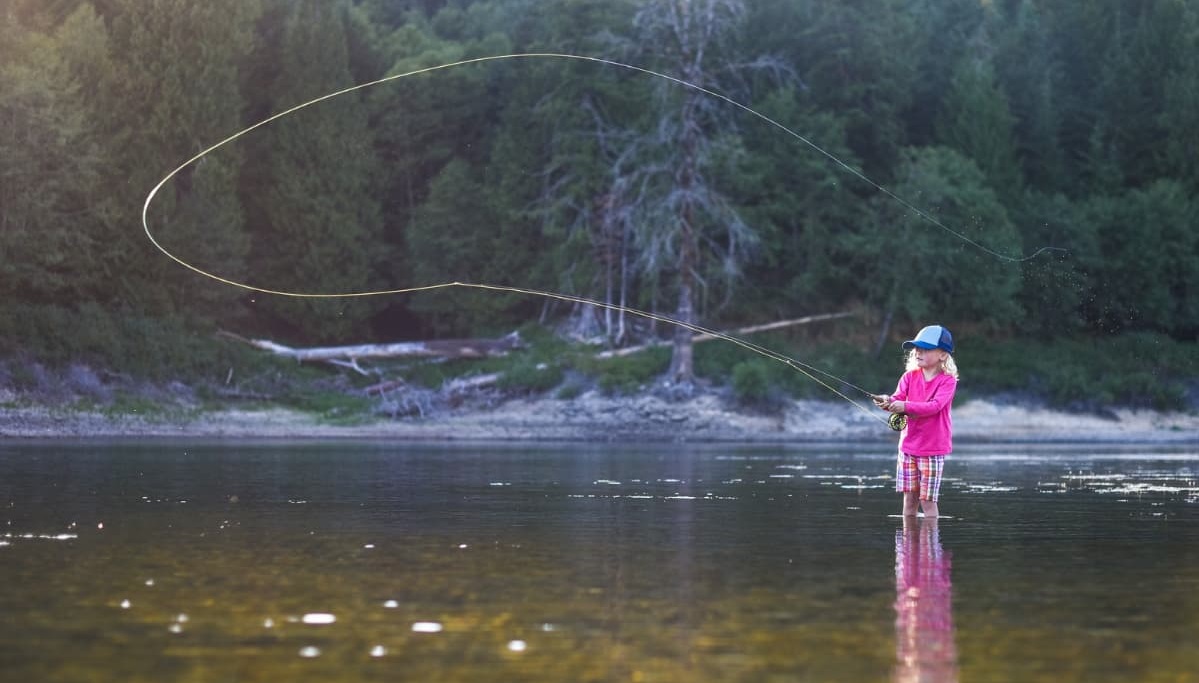 There are plenty of great fishing spots along the shores of Flathead Lake, if you're looking for a relaxed day dangling your feet off a dock or off the back of a small boat. If you want more, you'll need the right equipment to access the deeper middle sections of the lake. There are also many bait and tackle shops nearby in case you need to rent fishing equipment or restock your bait.
Montana's Flathead Lake is a fishing paradise, with many wonderful homes in the nearby area. Why not explore buying your own fishing getaway cabin or summer vacation home? Get in touch with us at Performance Real Estate today to see current properties for sale.