Architectural Marvels: Montana Luxury Cabins that Blend Seamlessly with Flathead Lake's Natural Beauty
Welcome to Montana's ultimate luxury cabin living experience! Have you ever dreamed of owning a luxurious lakefront cabin nestled along Flathead Lake's sparkling shores ? Look no further! We have the perfect opportunity for you!
Performance Real Estate is proud to offer a selection of stunning luxury cabins across Montana that are sure to please you, no matter your lifestyle. Each uniquely designed cabin offers the ultimate cabin living experience. We have many desirable mountain and lakefront cabins situated in the heart of Flathead Lake, one of Montana's most scenic locations, as well as in surrounding towns like Kalispell, Whitefish, Polson, and Libby.
Whether you are looking for a seasonal getaway, a full-time home, or a new income property, we can find the perfect luxury cabin for sale in Montana for you. We understand everyone has different needs and preferences, so we'll go the extra mile to find a property you can be excited about. From cozy and intimate cabins to spacious and grand ones, count on our Montana realtors to scout out the ideal spot.
A luxury lakefront cabin along Flathead Lake is perfect for anyone who wants to escape the hustle and bustle of city life and take a break in a peaceful and serene environment. With this unique lakeside location, you can enjoy your time in the great outdoors while still having access to modern conveniences. Just imagine waking up each morning to breathtaking views of the lake and surrounding mountains, and then enjoying a range of outdoor activities such as fishing, hiking, and boating nearby!
Flathead Lake is one of Montana's most stunning locations, and many wonderful cabins are situated in the heart of this natural wonder. Featuring modern architecture inspired by the natural world, some of these cabins truly seem to fit seamlessly into the backdrop of emerald trees and sapphire waters. Don't miss out on this once-in-a-lifetime opportunity to own a luxury cabin in one of Montana's most beautiful locations.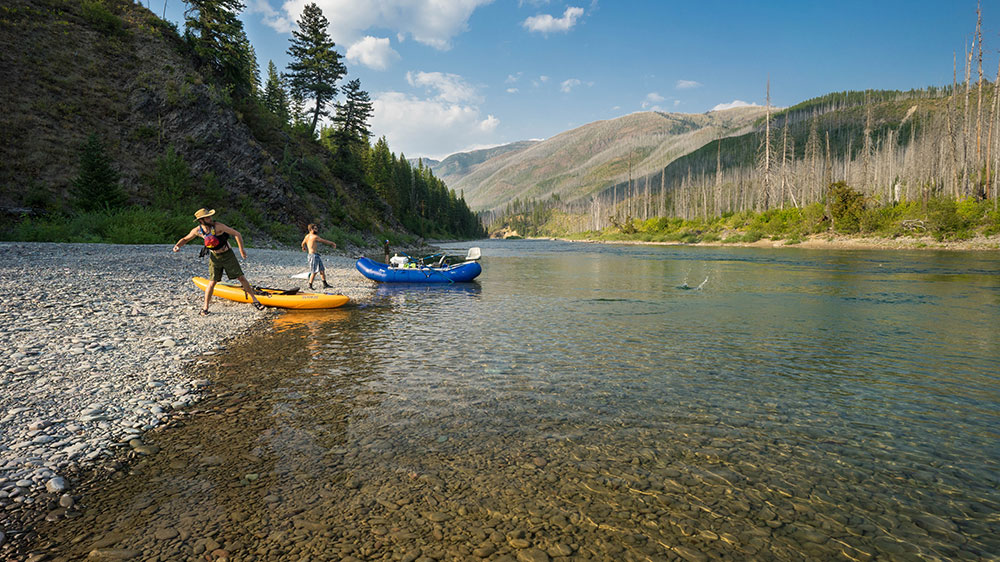 Find Your LakefrontCabin in Flathead Valley Today!
Montana's Flathead Lake area is one of the most desirable areas in the country, known for its crystal-clear waters, majestic mountains, and diverse wildlife. Whether you are looking for adventure, relaxation, or a combination of both, purchasing your very own luxury cabin is a great investment. Performance Real Estate is the premiere realtor team for lakefront cabins in the Flathead Valley area, and we can help you find the ideal cabin lifestyle for you!
Our team of realtors knows the ins and outs of the market and can get you the best deal possible on your new lakeside luxury cabins for sale in Northwest Montana. Get in touch with us today to explore properties or speak with one of our friendly real estate agents!